Every game hosted on Quizizz comes with a valid game code. Participants can join a game only if they enter a valid code that corresponds to that particular game.
Game codes stay valid until a game expires. This could mean different things, depending on whether you're playing a live game or assigning a game to your audience.
Game Codes for Live Games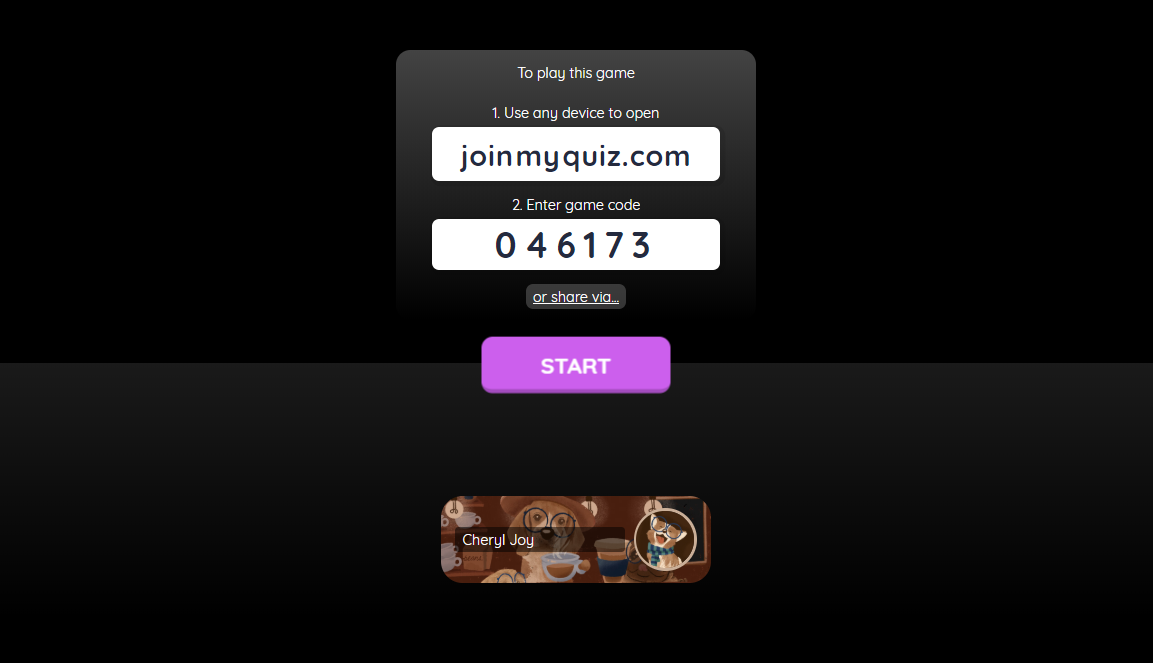 A game code stays valid until all participants finish playing the game or the game host ends the game. If all participants are yet to complete, and the game is not ended by the host, its game code stays active for a few hours and eventually expires on its own.
Game Codes for Assigned Games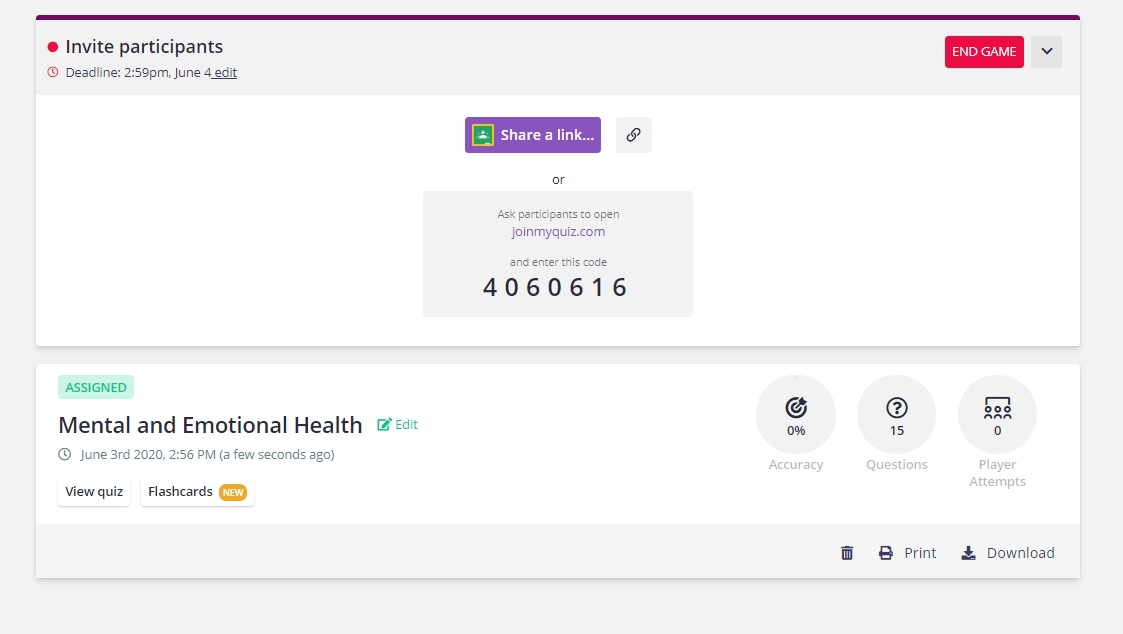 Assigned games come with a longer deadline. Their game codes stay valid until the end of their deadline or till the game host ends the game.