All quizzes created by you are marked private and will not be visible to others on the site, or on any search engine. The lock symbol that appears next to the quiz title indicates that it is private and confidential.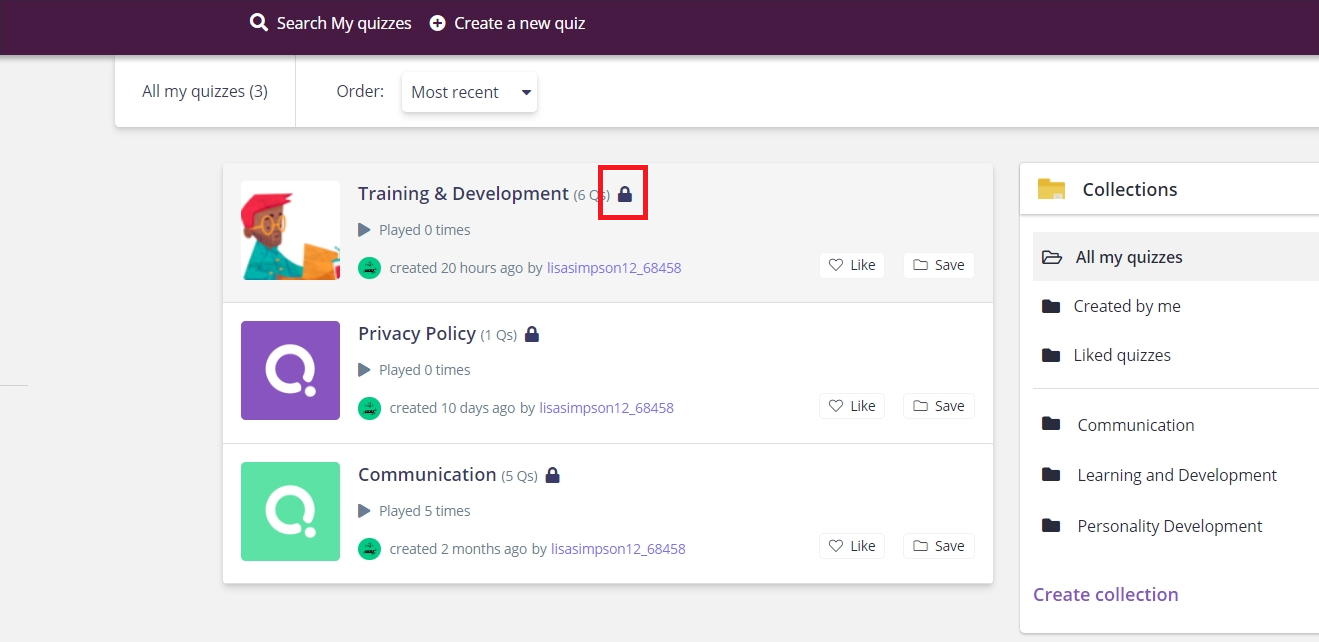 Only participants who are invited to play the quiz can access the quiz.
You can mark a quiz public or private from the Quiz Editor page next to the name of the quiz.