All your quizzes are available under 'My Quizzes'.

But you can also organize them by creating subject or topic-based collections.

Adding a quiz to a collection is easy. Just click on 'Collection' and select 'All my Quizzes'. Select the quiz and click 'Save' to add it to a collection. You can also add the same quiz to multiple collections.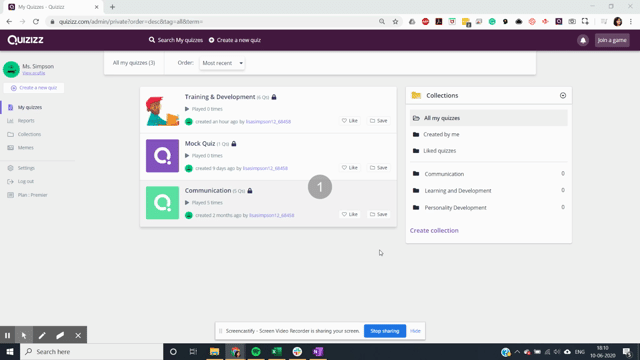 You can also remove the quiz from a collection just as easily!