The Quizizz for Work Premier plan enables you to customize your account and live activities (quiz and presentation) by adding elements unique to your brand.

You can:
Upload your company's logo to an activity

Add a custom theme to an activity

Customize the leaderboard background color
You can access the custom branding option under Play a Live game mode.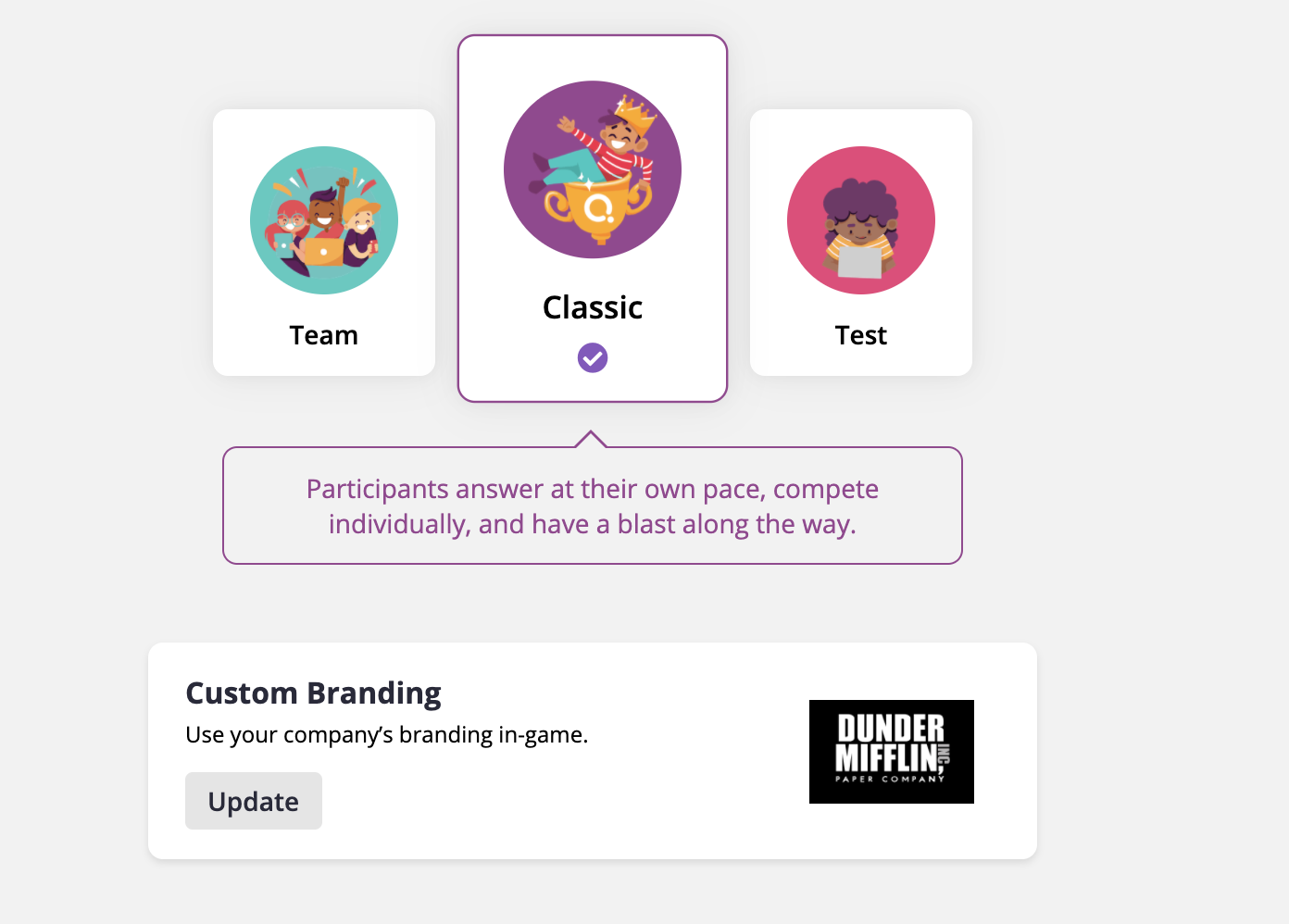 Click on Update button to upload your logo and set a background.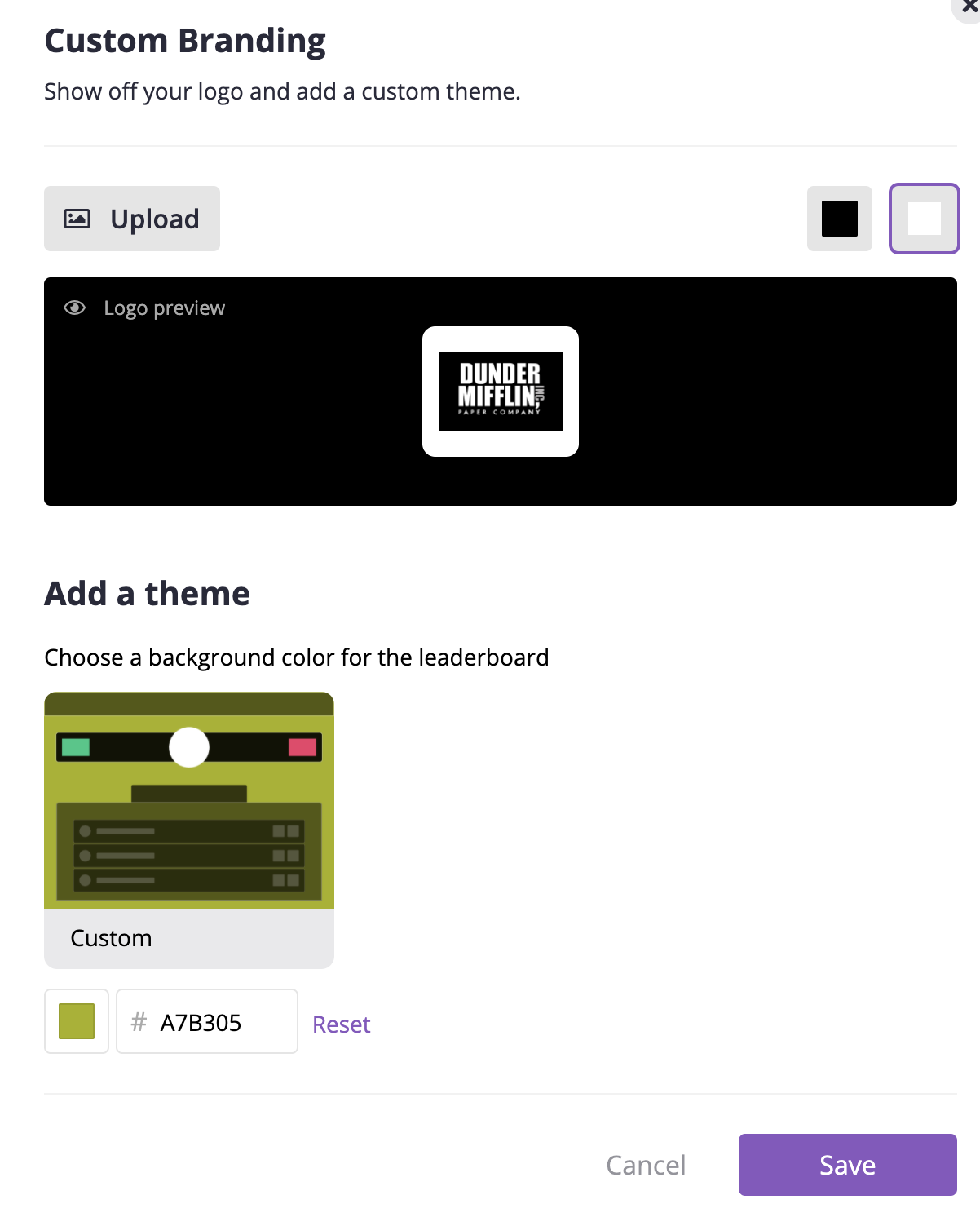 You can also add a custom color code to create your background color for the leaderboard.
The reset button will set it to the default color scheme on the dashboard.
Click on Save after making the necessary changes.