Any kind of training or learning activity becomes more fun with Quizizz. You can create a Quizizz account for free and try it out yourself. Creating an account won't take you more than a few minutes and a free account gives you access to all available features on Quizizz.
How to sign up
Head over to www.quizizz.com to start. You can sign up with your Google account or any other valid email and password you'd like to use. No downloads or unnecessary installations — it's that simple!
Here's a quick video tutorial to show you how easy and quick it really is.
Ensure that you select 'as a business' if you're signing up for a corporate account. Once you enter your personal details and set a password, you'll be prompted to select whether you're signing up as an instructor or a learner.
Sign up as an instructor/trainer: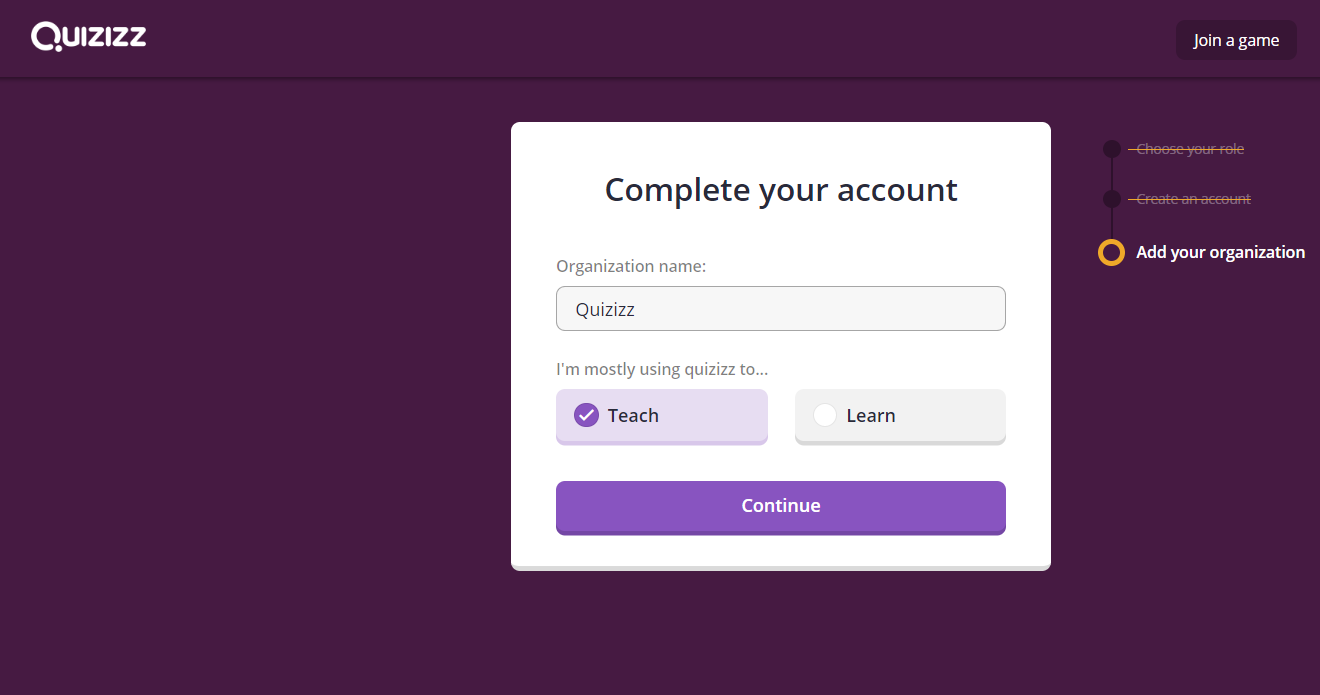 Sign up as a learner/participant: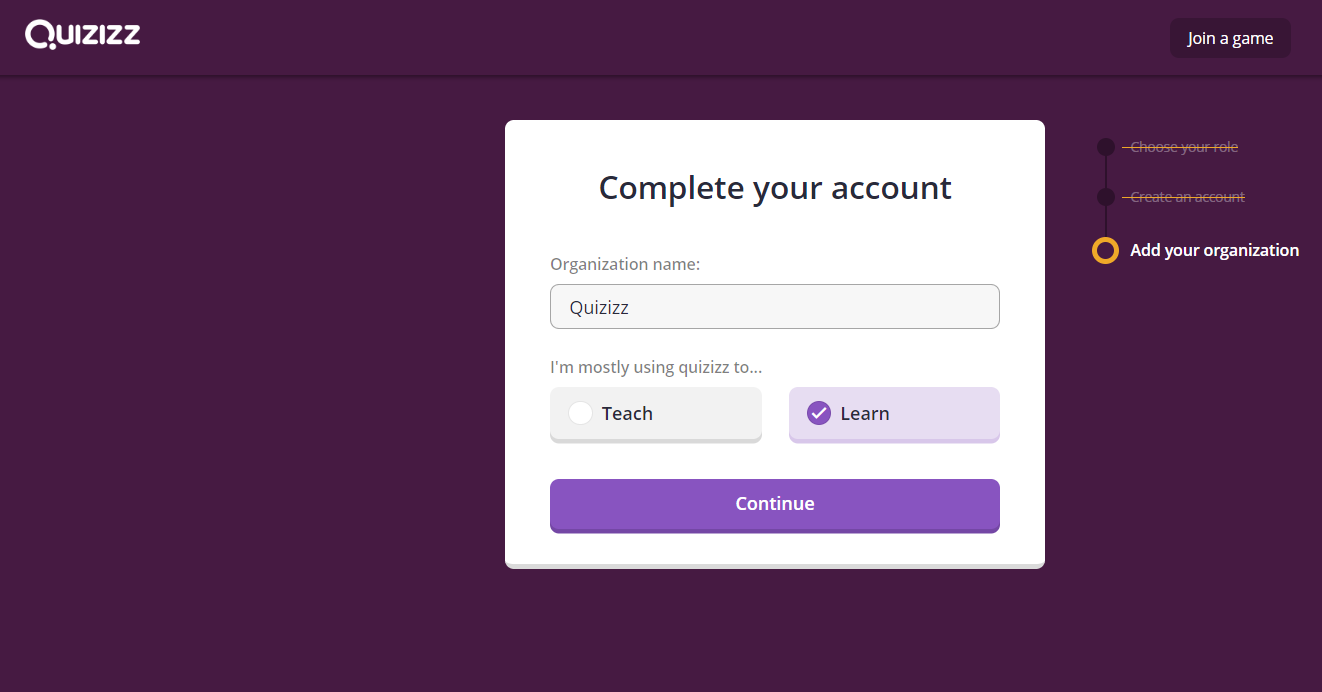 Please note that participants do not need an account to play a game hosted by you. Anyone can join a game, as long as they have the right game code, even without signing up for a Quizizz account.